Help Your Customers Select the Right Tape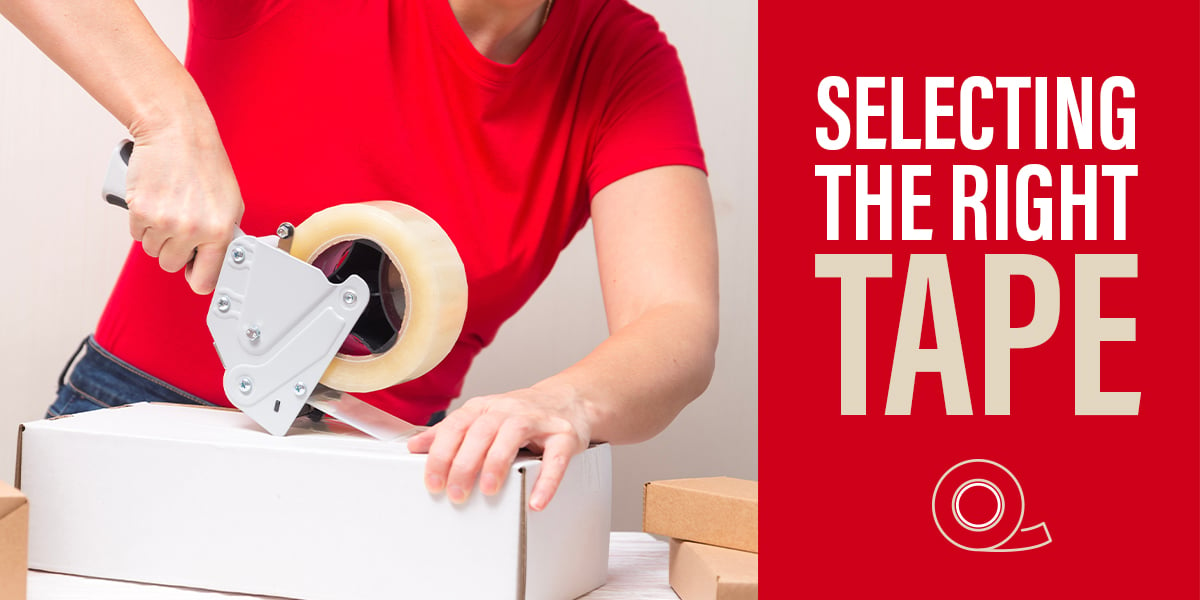 Choosing the right tape for packing and shipping applications is critical for packaging protection, security, and presentation. By understanding the different types of tape and their applications — as well as your customer's specific needs — you can help your customers choose the right tape and provide exceptional service they'll appreciate and remember.
Tape Is On a Roll
There is a wide breadth of tape options for varying applications. The growing market demand evidences the numerous uses you can help your customers with. The adhesive tapes market is expected to grow from $80.2 billion in 2022 to $110.6 billion by 2028, growing at a compound annual growth rate (CAGR) of 5.6 percent between 2023 and 2028.* Let's review what you can do to help grow your business in this expanding market.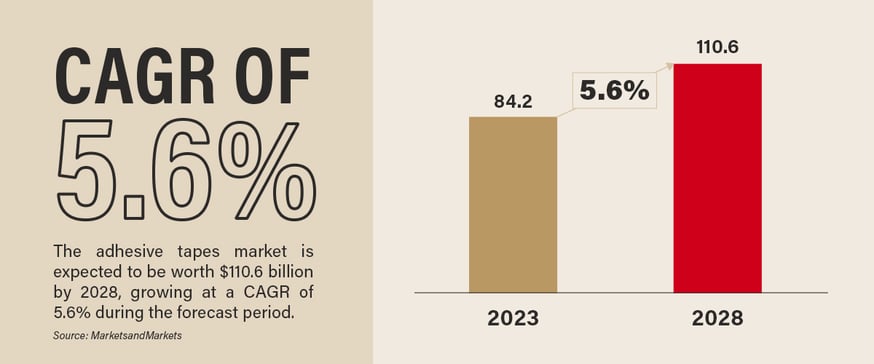 Know Your Tape. Guide Your Customers. Build Loyalty.
Being a trusted source for information and decision-making when it comes to tape can help you build loyalty with your customers. Here are three key steps:
1. Know Your Tape
You need a firm understanding of what tape products are available and their applications to help your customers select the perfect tape for their needs. So, let's start with the fundamentals.
Most tape consists of a backing material layered with a pressure-sensitive adhesive or water-activated adhesive applied on one or both sides.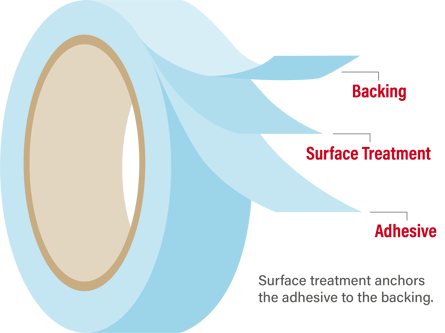 Tape is often categorized by its Grade, which is based on the thickness of its backing and adhesive. Grade also indicates the tensile strength or maximum stress it can withstand. Grade helps to define the performance range and holding power of a tape.
The backing, or "carrier," acts as the foundation for the tape and is available in materials including cloth, paper, film, and vinyl.
Some common choices of tapes include:
Acrylic Adhesive Tapes are economical and excellent for a wide range of applications due to their ultra-high clarity and superior performance in extreme temperatures and weather conditions. These tapes tend to be tear-resistant, offer strong long-term adhesion, work well in dry or humid environments, resist sunlight and yellowing over time, and are reliable under a wide range of temperatures from extreme heat to refrigeration to freezing. They are solvent-free, making some options more sustainable than other tapes. They are typically used for short- and long-term storage across fluctuating temperatures, sealing light cartons, and in refrigerated environments. Their ultra-high clarity also makes them a preferred tape that won't interfere with shipping or barcode labels that need to be scanned.
Hot Melt Adhesive Tapes have a fast initial tack, superior grip strength, high adhesion action, exceptional tensile strength, and remarkable durability. They create a firm bond to the corrugated board while still allowing flexibility to handle the rigors of the shipping process. Hot melt tapes are often the choice when using machine-applied tapes or when corrugated boxes have a greater content of recycled material. They are commonly used for shipping, warehousing, and sealing boxes.
Natural Rubber Adhesive Tapes offer aggressive adhesion, reliability through a wide temperature range, high strength, durability, and sustainability. These adhesive tapes are often made from renewable resources, making them environmentally friendly options.
Water-Activated Tape (WAT) uses modified corn starch activated by water. When wet, the paper-based tape forms a permanent bond with a corrugated box. WAT offers high tensile strength, durability in all temperatures, and is recyclable. WAT comes in two styles: reinforced and non-reinforced. Reinforced WAT has fiberglass yarn filaments bonded between two sheets of paper that construct the tape. These filaments provide reinforced WAT with extra strength. Higher quality WAT will be bonded with more fiberglass yarn, increasing strength. Non-reinforced WAT does not have a filament. Corrugated boxes that have been sealed with WAT show clear evidence of a broken seal when opened, which helps identify or prevent tampering and theft. Using reinforced WAT is considered the best way to seal a box. It offers the strongest closure, provides a tamper-evident seal, and is unaffected by extreme temperatures.
2. Understand Your Customer's Needs
It's critical to have a comprehensive understanding of your customer's shipping and storage needs to select the proper tape. Here are some questions to ask to get this vital information:
What is the specific need or application for the tape?
How strong does the adhesive need to be?
What type of surface will the tape be used on?
Does it need to be capable of long-term storage or shelf life?
Does it need to retain clarity and be non-yellowing over time?
Does it require a consistent, smooth release?
Does it need to resist peeling, bursting, abrasion, or shearing?
Does it need to be viable for an extended application or varied temperature range?
Is sustainability important?
Does it need to withstand the rigors of transportation or meet guidelines, e.g., for UPS, U.S. Postal Service, or international delivery?
Does it need to withstand extreme weather conditions?
Does it need a strong initial tack (adhesion), e.g., for speed to increase operational efficiencies or a lower initial tack, e.g., so it can be repositioned if needed?

3. Guide Your Customers Through the Decision-Making Process
Combine your knowledge of tape and your customer's needs to guide them through decision-making. Explain why you make specific recommendations and proactively help them increase their knowledge and understanding. Also, offer suggestions they might not have considered, such as:
More Expert Tips
Here are some more valuable tips to help you understand your products and guide your customers through the tape-selection process:
Use the weight of a package as a factor in determining the type of tape to use. For example, packages under 20 lbs. can use 1.6 Mils to 1.8 Mils tapes. Heavier packages that weigh more than 20 lbs. may need tapes ranging from 1.9 Mils to 3.0 Mils.
In addition to weight, factors to consider when helping customers determine their most appropriate tape include materials used, bonding type, container size, stability, purpose, environmental conditions, time on shelf, and ecological impact.
To save resources and reduce costs, use a single strip of 3-inch width tape to ensure a tight seal instead of applying two conventional strips of 2-inch width tape.
For nearly all applications, a tape's adhesives work best when surfaces are clean, dry, and free of fibers, oils, and dust. One exception is water-activated tape, which can work well in dusty or dirty environments.
We Are Trusted Partners
Remember, every time you assist your customers with product decisions, you are providing a valuable service, being a trusted partner, and building loyalty. Similarly, BOX is the trusted partner you can count on committed to Helping YOU Sell Packaging®. If you need assistance choosing the best tape for your customer's needs, we're here to help. Just contact your dedicated BOX account manager or call 800-806-2636.
*Source: MarketsandMarkets